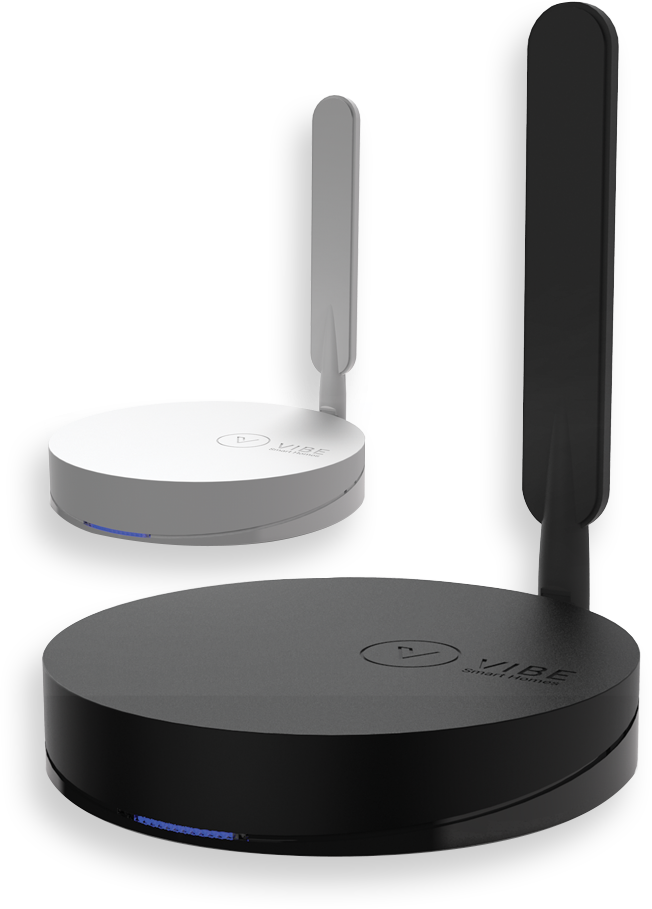 VIBE SMART HUB
Many devices, one master. The Vibe Smart Hub is your gateway to all the devices in your home. This power-packed marvel of technology is at the center of the smart home. The multi-featured Vibe Smart Hub allows scheduling of devices, recalling your favorite scene settings, streaming videos from your security cameras and sending security-related notifications to your smartphones or tablets. With restricted access, you can choose who can control which devices and even when. Sorry kids, no more late movie nights! All this in a beautiful package that will certainly compliment your home.
Specifications
Product code: 400030
Wall mount/table top RF transceiver and LAN Gateway unit
Radio Frequency: 865-867MHz
Cloud enabled and App Controlled, Plug and Play
Adapter input: 5V DC, 2A (included in package)
Requires network connectivity (LAN) to enable Mobile App and cloud control
NO STATIC IP REQUIRED
TAKE CONTROL OF AND MONITOR YOUR HOME FROM WHEREVER YOU ARE.
CONVERGING ALL TECHNOLOGY INTO ONE SMART HOME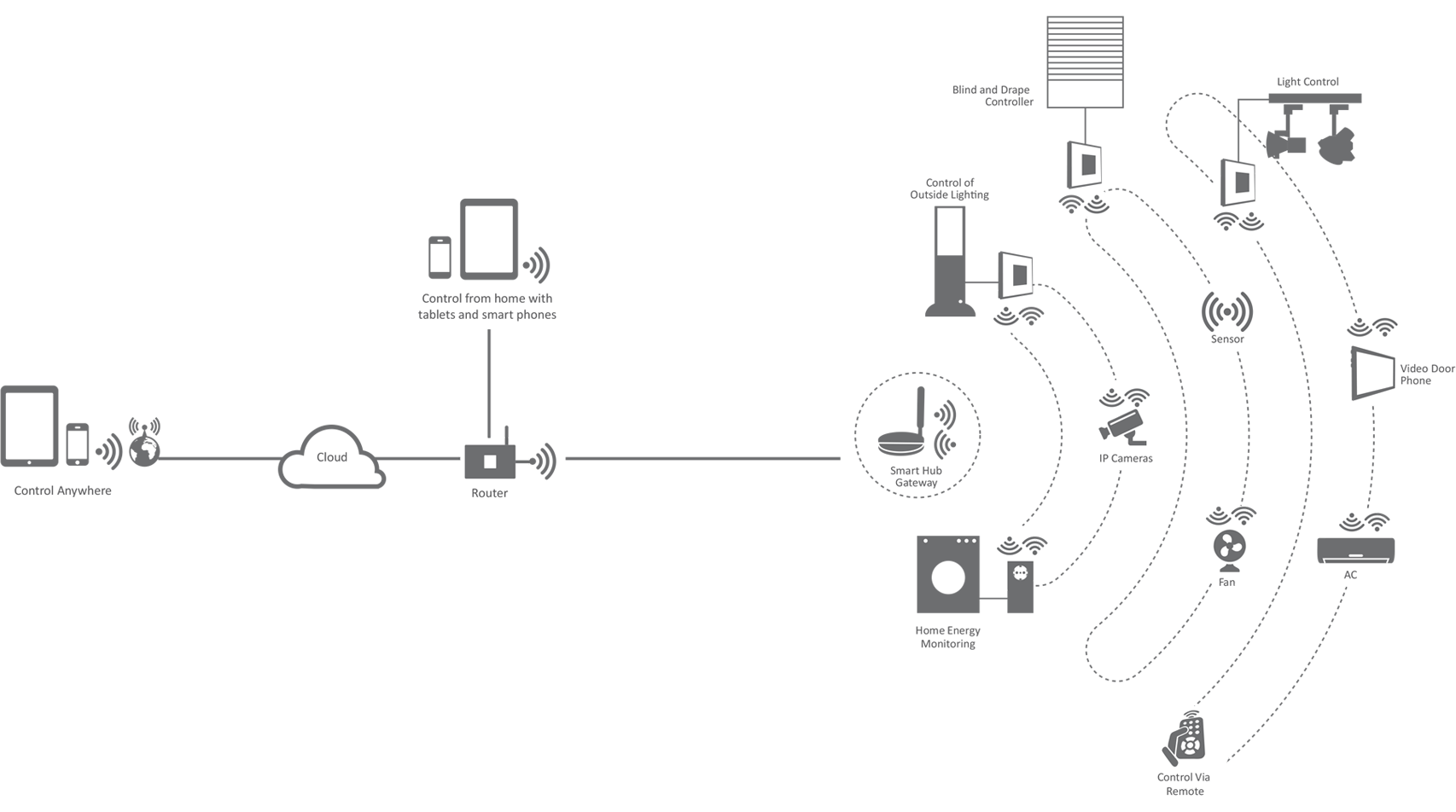 Once the Vibe Smart Hub is connected to your Wi-Fi router, open the Vibe SmartHomes app and click on Scan for Gateway. Follow the configuration screens to add the Gateway to your phone. Add all your devices, sensors and cameras using the extremely intuitive user interface. Once configured, you'll always be connected to you home. Equipped with military grade encryption on all devices as well as the App, the Vibe Smart Home system gives you peace of mind like none other. Our team is dedicated in providing timely updates with new features for both, the Vibe SmartHomes App as well as the Vibe Smart Hub, making sure your home will always feel better than before.